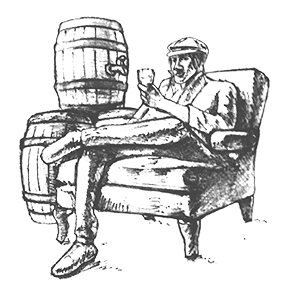 Tanya winery is a family owned boutique, one of the first boutique wineries in Israel. 
The winery in it's vineyards are located in the Binyamin region, north of Jerusalem, 840 meters above sea level.
We believe in living a simple and natural life, as freemen.
Just like in the ancient days, when vines were grown in our area, we as well believe that the life in the vineyard and the winery is a natural way to connect to the earth and man and is a true spiritual experience. The wine we make is a fulfilment of the freedom, and the celebration of life, living it as fully as possible.

We make certain to intervene to the smallest possible extent in the process of the natural development of the wine.  Therefore, every bottle that emerges from our winery is a unique realization of  the quality of our wine.
In order to make this happen, we bring the grapes that grow in our vineyard to their optimal ripening, in small crates, cold from the night's chill, and after careful and traditional care.
We make sure the wine is in the optimal conditions, from the moment of the harvest to the moment the bottle is opened. 
The Tanya winery vineyards are located in Ofra, on the the slope of the central mountain, on a rocky soil land, 840 meters above sea level. Cabernet sauvignon, Merlot, Shiraz and Cabernet franc, grow over 42 hectares of land in the Tanya vineyards.